Did you know that 94% of B2B marketers use LinkedIn to distribute their content and generate leads?
Despite the hype and social popularity of Facebook and YouTube for marketing, LinkedIn is silently and consistently producing huge results for many businesses.
You too can start generating massive ongoing results with a LinkedIn strategy that can be tailored specifically to your market.
Why is Good Content Important for Generating Leads?
Good content is an incredibly powerful lead generation tool for your business. It can educate, inform, entertain, build trust and connection with your audience.
To do this, your content needs to provide substantial value to your target audience. The reason this is so important is that your content is a representation of your reputation, products and services. So, if your content impresses, it will entice your audience to know more about your brand, and also encourage an ongoing following.
Also, if you mix your content with your company story, you will create an emotional connection with your audience. This more intense level of connection will encourage them to choose you over your competitors.
However, engaging content on its own is powerless, unless you also partner your content with a platform that has a large user base, one that is filled with your ideal prospects.
When you effectively combine these two together, that is when you will create a powerful lead-generating machine.
But what platform is the best partner for your business content marketing?
Why You Need to Care About LinkedIn
LinkedIn is the number one social network where business professionals hang out. They are there to stay informed and do business and generate leads.
If you want to get your business, products and services in front of more prospects, it's important to focus on creating a strong LinkedIn strategy.
More and more frequent attention is being given by SME businesses to marketing content on LinkedIn. In fact, recently released data shows that around 40% of LinkedIn users check the site daily.
So, when you post compelling content that connects with your target audience, you will quickly begin attracting and converting new customers to your business!
Here are just a few of the key benefits of LinkedIn for lead generation marketing:
Tap into a Huge User Base
When you promote content on LinkedIn, you are promoting your business and services to a potential 660 million users and over 250 million active monthly users.
Having access to this massive business audience will start building you a bigger brand and thus generate more leads.
Filled with Decision Makers
Although LinkedIn has many people from different business sectors, professional backgrounds and industries, it mostly consists of decision-makers.
According to recent industry reports, 4 out of 5 people active on LinkedIn are the decision-makers in their businesses.
Being able to connect directly to decision-makers will enable you to shorten your business development lead times substantially.
Easily Get Your Content Seen
The fact is, that content in LinkedIn's feed is seen, on average, 9 billion times every single week. This means even if you can get a miniscule piece of that figure, you will see an influx of new traffic going to your site.
Main Source of B2B Social Traffic
Despite the popularity of Facebook, YouTube and Instagram, LinkedIn still makes up over 50% of all social traffic to business-to-business websites and blogs.
So, without a tailored LinkedIn marketing strategy you will miss out on a large proportion of your traffic, leads and customers.
Accelerates Brand Growth
An effective strategy on LinkedIn is going to achieve three especially important goals for your business:
Build your brand
Strengthen credibility and trust with your audience
Position you as the 'go-to' authority and thought leader
So, what makes a great LinkedIn strategy and how do you build it?
Building a LinkedIn Lead Generation Strategy for Your Business
1. Define Your Goals
The number one goal of any B2B LinkedIn marketing strategy is to increase revenue.
The first step when creating your LinkedIn content marketing strategy is setting S.M.A.R.T goals. 'S.M.A.R.T' goals stand for specific, measurable, attainable, relevant, time-bound goals.
So, ask yourself these types of questions to figure out what your desired outcome is for your content marketing. For example:
Am l looking to boost my brand awareness?
Am I trying to sell more products or services?
Am I looking to promote low or high-ticket products?
Your content plan needs to fit within the overall business plan. They need to work in tandem because, without harmony between both plans, you won't gain any traction.
Once you have listed the main goals you are looking to achieve, you need to begin consider what metrics will help you measure your success.
Common LinkedIn metrics include:
Conversion rate, including CTR
Views
Engagement rate (e.g., likes, comments, shares, etc)
Followers
Connections
This means,  if you are looking to sell more products and services the metric you want to study is conversion rate.
However, if you are looking to boost your brand awareness, engagement rate will be the metric most helpful to you.
2. Understand What Your Audience Wants
Once you understand what it is you are looking to achieve from your content marketing, it is time to think about what content will help you achieve this.
To do this, you need to create content around the pains, frustrations and goals of your audience.
Whether you are targeting decision-makers or employees, you want to create content that is deeply specific to the type of people you are trying to attract.
How you can find out what your audience wants:
Survey any existing database you have access to
Ask your connections on LinkedIn
See what questions are being asked in LinkedIn groups
Study the comment sections of any content in your industry
Look at trending posts
Doing this regularly will keep you up to date on the big issues your target audience is currently facing, and help you to create content that provides solutions to their needs.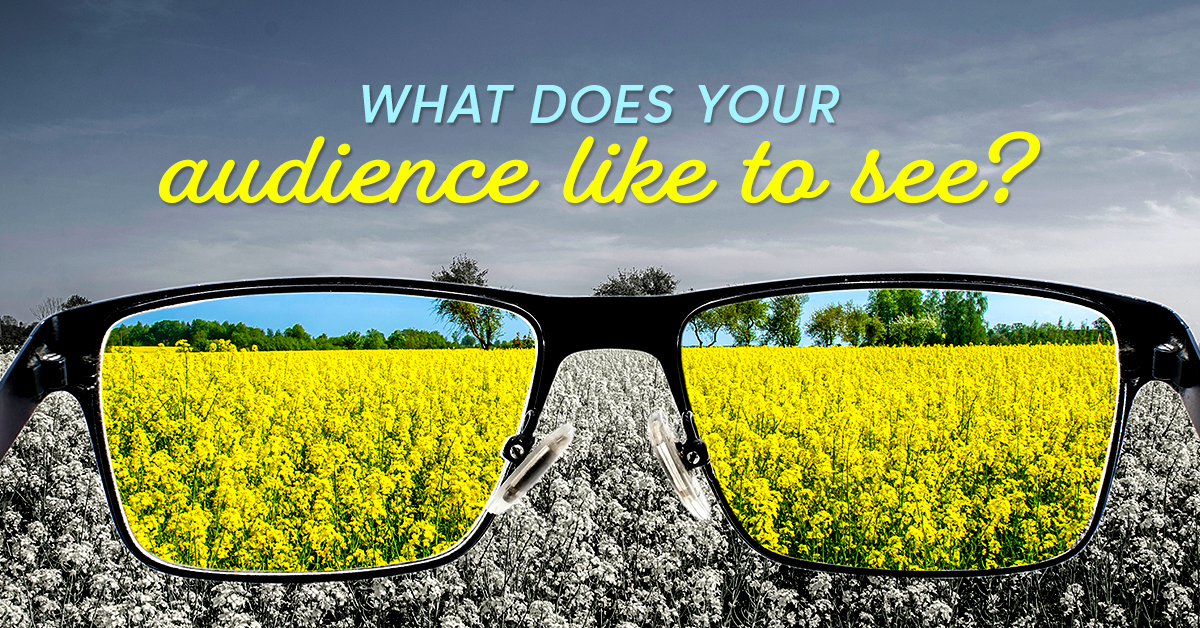 3. Find the Best 'Content-Type' to Fit Their Needs
Once you understand your audience's frustrations and goals, you need to determine what content type they would prefer to engage with, to give them the best chance of success.
While there are many types of content you can create, you will achieve greater success by sticking to the content type they usually engage with.
To find this out, look at what your competitors are doing. Does your audience consume more video content? Audio content? Reports? Articles?
Some of the more popular forms of content include:
LinkedIn Articles
LinkedIn Statuses
Video Content (perfect for visual storytelling)
LinkedIn Stories
LinkedIn Live
Document Posts
4. Promote Your Content
Once you know what your audience is looking for and how to deliver it to them, it's time for you to create the content and promote it across LinkedIn.
Ideally, post:
Status Updates
Long-Form Content
Your status updates can include quotes, infographics, and testimonials, etc. However, your long-form content needs to be extremely high value and solve problems for your audience. Long-form content includes videos, articles, case studies, reports, webinars and live streams.
Over the years, LinkedIn has become a lot better at delivering your content to the people in your audience that need them the most.
However, there are many other ways to get even more eyes on your content. One of the best strategies is LinkedIn Groups. Being a part of relevant LinkedIn groups opens up the opportunity to promote your content to large audiences of people looking for content just like yours.
When you consistently post in these groups, you will notice members of the group reaching out to join your network.
Importantly, before posting in any group, you must always:
Read and follow the group rules
Promote other people's content as well as your own
Don't spam your content
Make your posts about them and not you
Be an active member of the group
You will find over time that some groups perform better for you than others. That's fine. Just simply replace the groups that are no longer working and join a new group.
Get Your Marketing Rocking!
Without a doubt, LinkedIn marketing is here to stay and those who are taking advantage of it are the ones who are dominating their industries.
There is a lot of information and moving parts to content marketing and we are aware it can get extremely overwhelming.
If that's you, then we at Content Box can help!
We offer affordable content marketing services to help you grow your business. If you are just researching or you want to start your content marketing now, we'd love to talk!
If you haven't started marketing on LinkedIn yet, why not? Now is a perfect time! For more information, call on (+612) 9440-9369 or check out our service page here.
Content Box Marketing Check Up
Answer a few questions about your marketing to see how you're doing. You'll get instant access to a detailed Check Up Report along with suggestions for improvement and marketing tips via email.