The power of business marketing through content is an approach that all businesses need to be using today. If you aren't implementing the tactics and strategies involved, you'll find yourself at a serious disadvantage.
Inbound marketing attracts, educates, and converts new customers using various online touchpoints that are part of a brand's total online presence. Inbound marketing helps you publish the right content, at the right time, in the right place, and for the right people. By aligning the right content, with your customers' interest and search intent, you can attract the right people who are most likely to buy from you.
Is content marketing for businesses still the future?
Within the inbound marketing world, content marketing has replaced older forms of link building as it relates to SEO. As opposed to spammy ways of link building, a well-executed content marketing strategy will naturally attract the best quality of backlinks, and ones that will appeal to Google.
Content marketing can be defined as "a strategic marketing approach that focuses on creating and distributing valuable, relevant, and consistent content to attract and retain a clearly defined audience who, in turn, will drive profitable customer action."
Content marketing for business is a long-haul game. As you effectively and consistently engage with your audience, over time you can influence customer behaviour and buyer choice. This will not only help your small or mid-sized business sell products or services, it will help you better plan for the growth of your business.
However, it's important to note that while it helps you sell your products and services, it does not do so directly. Instead, it builds trust and positions you as an expert in your field, gently guiding your audience through the customer journey.
What can good content do?
Your content can educate, inform, entertain and share valuable information. It can also be repurposed and shared across multiple platforms or turned into eBooks, videos, podcast and more. What you are effectively doing is creating a valuable bank of resource materials for your business that demonstrates your extensive knowledge and expertise in your industry and can be shared throughout the customer journey.
If you blend your content with your brand's story and create an emotional connection with your audience by being transparent with what you believe in, and why, that audience will likely choose you over your competition. The more people establish an emotional connection, the more likely they'll be to trust you, and in turn, buy from you.
An effective piece of content has the ability to make someone stop, review, think, and take action. This can be achieved by creating well-crafted information and using highly engaging visuals that create an emotional response.
Why does content create value?
Content marketing for a business aligns well with Google's algorithm because of the value it provides. The two work hand-in-hand to provide the best possible experience for your customers. This is important for any small business owner today.
Are you seen as the expert or authority within your field?
Content marketing is by far the the most effective way to gain authority within your field. With SEO in mind, a strong strategy, and the ability to frequently and consistently create high quality content, you can indirectly sell effectively to your targeted audience. If you can establish yourself as a recognised thought leader or expert in your industry, people will be more likely to trust your business and become customers.
What are the best channels for content distribution?
A content distribution channel is a platform your business uses to consistently publish content online. Your various channels should all work together to drive people to your website. While social platforms are great for promoting content, from an SEO standpoint it is very important to also host the content on your website.
You need to select content distribution channels based on where your customers are. For example, if you're an architect or artist, it may make sense for you to have a presence on the visual platforms such as Facebook, Instagram, and Pinterest. Consider using a niche site, such as Houzz in this case, to distribute content as well, because that is where customers will be looking for services like yours.
If you are in the trades sector such as electrician, plumber, handyman, etc., then local Facebook groups would be a good place for you to start. Those in the visual creative space would find Instagram and Pinterest as the places to be. Professional Services businesses would benefit from being visible on LinkedIn. You don't need to be on every social channel "just because." The platforms you select need to be closely aligned with where your customers are – and your overall strategy. Select them carefully, be consistent and good at what you post, and importantly, engage with your audience.
Why must I blog?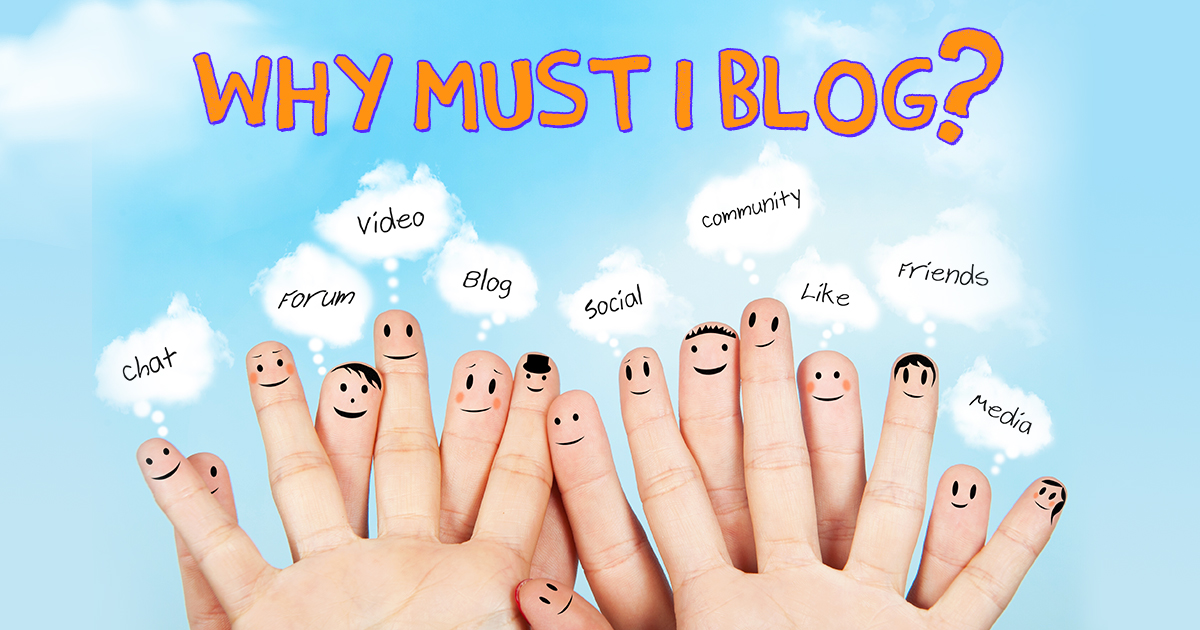 When it comes to SEO, blogging is a must! Google likes when your website becomes a publishing platform. Not only does it help with search, blogging establishes you as a subject matter expert. People like to choose companies that know what they're talking about, and appear to be experts. These days, every business needs to become a publishing house.
What are the different types of content?
Any form of content can be a part of your content marketing campaign. New mediums continue to be developed, but here are a few types to consider including:
Blog posts
Case studies
White papers
Infographics
Podcasts
Web pages
Videos
Books (both print and digital)
Social media posts
Webinars
Guides and user manuals
Speaking engagements
Q&As
Surveys/questionnaires
The list goes on, but you don't need to use all forms of content. Test a few and see what works best for your audience. It's better to create a small amount of really great content, rather than a bunch of "stuff" that just creates noise. The key point here is Quality vs. Quantity.
The fact is, content marketing for business is here to stay and those that are doing it well are the ones who will jump up the rankings and grab market share. Also remember that content marketing is an investment in your business. Not everyone is a writer and while you are most likely running your small business as an expert in your field, you may not be an expert author. So, if writing and design are not your thing, then engage the services of a proper marketing and content strategist who can help you do this.
If you haven't started your content marketing efforts yet, what is holding you back? It's never too late to start.
For more information, call (612) 9440-9369
Authors: John Jantsch; Stacy Farrell
Content Box Marketing Check Up
Answer a few questions about your marketing to see how you're doing. You'll get instant access to a detailed Check Up Report along with suggestions for improvement and marketing tips via email.