What's the link between digital transformation and content marketing strategy?
The digital transformation was well under way before COVID-19, as social distancing changed Australians' entire shopping experience. Just as COVID-19 landed on our shores in February 2020, 80.8% of Australians were shopping online, with one out of every ten items purchased online. Analysts were predicting that number would rise to 85.2% by 2021. But what does this mean for changing consumer behaviour and how should businesses respond?
However, the Australia Post 2020 eCommerce Industry Report released in June, showed the COVID-19 pandemic had set a new baseline for eCommerce, due to shifts in consumer behaviour through social distancing, self-isolation and the closure of brick and mortar stores. In fact, there were more people shopping online than ever before – up 31% in April to 5.2 million, when compared to the average in 2019. Now, online is predicted to hold a 15% share of the total retail market by the end of 2020, and to extend beyond this into 2021.
Online has become not just the preferred way to shop, but arguably the only way to shop, prompting unprecedented online growth as retailers and consumer behaviour adapt to a new normal. It will be interesting to see how the numbers stack up in the wake of COVID-19.
Consumer behaviour has been shifting in these uncertain times. This means that businesses have need to adapt and change quickly in order to stay afloat and keep their doors open.
How has consumer behaviour shifted throughout 2020 and 2021?
Quite frankly, we've never seen something like COVID-19 before. We've never had a widespread global pandemic in a highly civilised, technological world. There's simply no way to predict what things will be like moving forward, even with vaccination rates high. We can, however, use the latest research, marketing tools and resources to gauge how consumers and business owners are responding.
1. New Normal? Is this it?
In June 2020, epidemiologist and senior lecturer on public health at LaTrobe University in Melbourne, Hassan Vally, told the New York Times, "Everything we're doing is unknown territory. What we do know, is that as a society we can't survive in complete lock down until we get a vaccine: We have to get back to normal." This was in a piece entitled "Returning to A New Normal – Or Not?"
The reporter, Livia Albeck-Ripka, discusses anxieties that have emerged living in a quarantined society, talking about being out and about and worrying someone might be too close, or mandatory mask wearing in public places. She talks about the anxieties and pressures of protesting and trying to go about day to day business in a time of global illness; the questions it also raise in the wake of the opening and closing of Australian borders and the public's frustrations over inconsistent state government policies and approaches to COVID-19 management.
Coping in a Time of High Anxiety
All of this is adding up to an environment of fear and mistrust. So, while it's tempting to think about returning to a new normal, we simply wonder if there will ever be a new normal to return to or if this is it. Time is now separated by 'before COVID-19 and after COVID-19'
COVID-19 has ravaged the global economy in too many ways to mention. Calculating even its incidental impact would be a Herculean task, akin to counting the grains of sand on a beach. How can we contemplate an entire year or more with virtually no travel industry, for instance? What are the effects on consumer behaviour going to be? Are those diminished, or vanished, pay packets going to have on the wider Australian economy? Will we see a higher burn out rate with workers confined to working from home for extended periods struggling to separate work and family?
Consumer behaviour is changing and people are understandably anxious and being wary as well, due to economic uncertainty. Virtually every industry has been thrown into chaos by this pandemic. For those lucky enough to still have a pay packet, there's no telling how long that will last.
It's important to recognise and respond to these changing consumer behaviour factors and understand their implications when developing your marketing strategies and content design for the future.
2. Aim for the Near Horizon
Business owners are notoriously resistant to improvisation. While there's a time and a place for going with one's instincts, conducting business isn't it. After all, are you really wanting to put potentially large sums of money on the line for content marketing services based solely on a passing inspiration or gut instinct?
The world of business is slow, careful, and methodical. Consider one of the key goals of marketing: to be measurable and repeatable. That requires sound math and science, eliminating as many variables as possible. That kind of certainty doesn't happen overnight.
Traditionally, businesses have set annual business strategies along with 5- or even 10-year plans. In the middle of COVID-19 however, long term planning strategies have gone completely out the window. Instead, smart business owners and marketers are now shifting towards "horizons," which are shorter and more realistic goals of 3- to 6-months.
The global consultant and management firm McKinsey and Co. has talked about the necessity of rapid forecasting during times of economic uncertainty. Companies that take firm, decisive action based on their current information are more likely to weather recessions and economic turmoil successfully.
When COVID-19 first hit, McKinsey started tracking consumer behaviour from this time last year. They found that sales for a number of categories of products have increased significantly, reflecting a fundamental shift in consumer behaviour.
These include:
• Household supplies – +76%
• Packaged food – +46%
• Non-food child products – +45%
• Deli meat – +42%
• Dairy – +39%
• Beverages – +36%
• Snacks – +35%
• Personal care products – +33%
• Alcohol – +32%
• Petcare – +28%
• Skincare and cosmetics – -4%
• School and office supplies – -6%
• Automotive oil – -7%
• Electronics – -36%
From these numbers, certain consumer behaviour patterns emerge. Australians are spending more money on household goods and essentials and less on non-essentials, such as electronics, or out of home entertainment.
We also know that in Australia, there has been a significant increase in alcohol sales and home delivery services.
Taking insights like these into consideration makes accurate business forecasting and planning possible. You could take these stats into consideration to cater to consumers' current interests, like stay-at-home activities or non-perishable goods, for instance. Or you could use the declining categories, such as cosmetics, and offer incentives to help bolster sales in those flagging areas.
Rapid forecasting and frequent analysis will help you to keep stock of how your enterprise is faring. Improvisation is going to be called for either way, so it's best to get used to that now!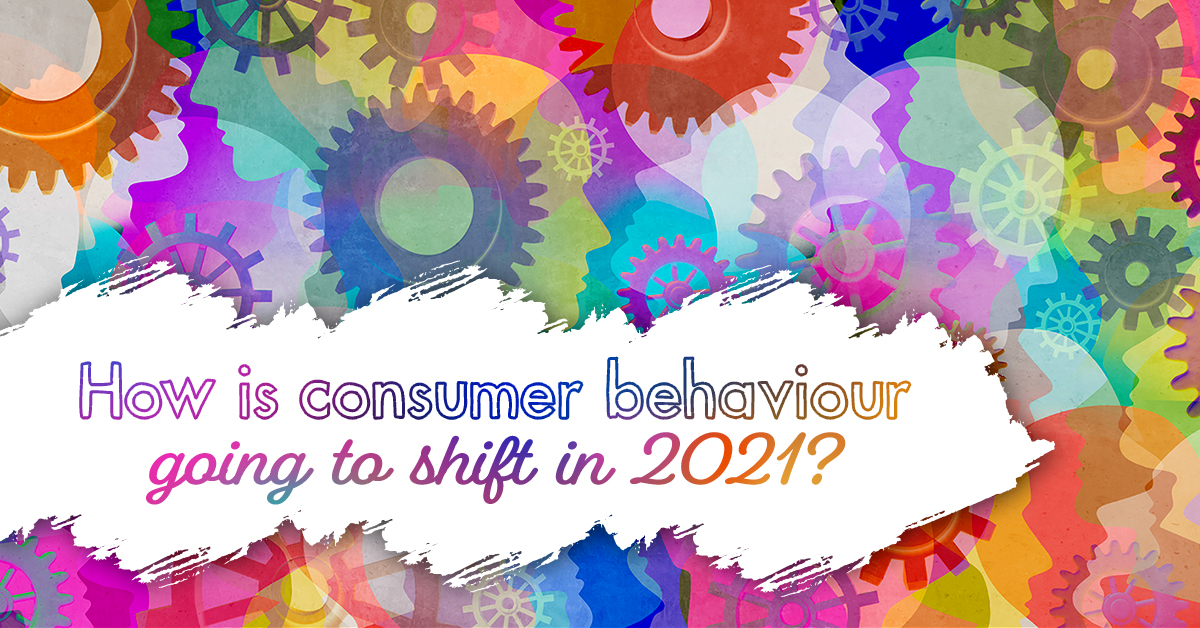 3. Content Marketing Services to Address New Consumer Behaviour
Content marketing and the links with changing consumer behaviour, has been one of the hottest buzzwords and trends in the industry for several years. It's understandable, considering that there were over 4 billion internet users as of January 2018. That's over half of the Earth's population and is increasing all the time.
Content marketing services are unprecedented as it's a strategy that allows customers to look for you. This seems simple but is really a profound sea change in the way we conduct business and undertake marketing. It also gives us some insights and leverage that we simply didn't have using more traditional advertising methods. Understanding the changes in consumer behaviour and mindset is key to any success in content marketing and really, any marketing efforts at all.
Consider the example of a promotional mailer to help raise awareness of a business or attract some new customers. Before the internet, we'd simply create our promotion, have the mailers printed and mailed, and then wait and hope for the best. There's simply no way of telling how successful that promotion is going to be ahead of time.
Now consider a strategic content marketing campaign with great insights into the recent changes seen in consumer behaviour. There are all kinds of systems that can give you unparalleled insights into your customer's behaviours. Even more, those insights can be elaborated upon to help tailor your offers to that particular customer.
Imagine, for instance, that a customer is just visiting your website for the first time. You know this because you built a first-time visitor funnel. This metric alone gives you all manner of insights that can be used to strengthen your relationship with your customer. It's common knowledge that the change in consumer behaviour has led to the buyer's cycle becoming longer and more complicated than ever. Consumers are spending longer in the research phase as people weigh their options while looking for the best deal. With money being so tight due to COVID-19, this tendency is going to be even more exacerbated, meaning that businesses will need to invest more into their content marketing efforts to reflect the changing nature of consumer behaviour.
So, trying to make sales or conversions during the research phase of the buyer's cycle is a mistake – and potentially a fatal one. You simply don't yet have that close a relationship with your customer. At this point, you should be focusing on bringing real value to your customer, whether that be with information, a tool or even entertainment.
First-time visitors even have their own unique psychology; they prefer to earn an incentive rather than have it given to them, as it gives them a greater sense of achievement. You can then use that insight to further your relationship with your customer.
You can even use your incentives to further segment your audience to get a sense of their particular needs. Consider making content lead magnets for different aspects of your business. If you deal with sales or marketing, maybe have one eBook focusing on how to increase sales for an online business. Anyone downloading that eBook is an indicator that they may be struggling to find qualified leads. This can help you put them into the right funnel, and it helps you to get qualified leads.
This is an example of how a structured marketing and content strategy is very different than simply producing content. If you're serious about understanding consumer behaviour and using content marketing to really build your business, you might need to consider having a content design and marketing agency on your team.
Things are and will change, and are not going to go back to the way things were pre-COVID 19. There's simply no way of telling how the global economy is going to be affected in the long-term. Some businesses will close and never open again, others will rise and flourish.
Considering how extensively the economic uncertainty of the 21st Century has altered the global market already, it's safe to say that how we conduct business will be changed irrevocably. You can turn these changes to your advantage however, if you're careful, smart and thorough and can understand what changes have occurred and will occur in consumer behaviour and mindset shifts.
What's next?
In every conceivable way, 2020-2021 was cataclysmic for all businesses and finances. COVID-19 is here to stay, but it's not the end of the world. We just need to adjust to a new way of doing things and be innovative in our thinking. We may also need to do things that we have never had to do before in order to adapt to these monumental changes and tap into the different consumer behaviours we are now facing.
If you want to help stay ahead of shifting consumer behaviour, your marketing efforts, and adapt to the new future, contact us today.
Content Box Marketing Check Up
Answer a few questions about your marketing to see how you're doing. You'll get instant access to a detailed Check Up Report along with suggestions for improvement and marketing tips via email.