Marketing Trends You MUST Know for 2023
As we approach the tail end of 2022, it's just a matter of time before we witness changes in the marketing trends for 2023. In fact, some of those changes have already started taking hold, so it's not a question of if, but when they occur.
Marketers need to stay on top of industry changes or risk losing their influence and say in the industry. But which changes should marketing experts be aware of leading in to 2023?
Read on as we reveal the 7 MUST KNOW marketing trends for 2023 that every marketer should be taking advantage of now.
1.    Video Engagement Set to Increase in 2023
With 94% of marketers admitting that visuals help users to understand their products better, the use of video across social media platforms will continue to dominant marketing trends in 2023.
In particular, short-form video formats will take centre stage. Consumers consider short-form video content to be 2.5x more engaging than long-form and 66% of consumers find it to be the most engaging type of social media content.
While longer form videos offer more in-depth information, making the information more concise and to the point caters to a shorter attention span for platforms such as TikTok and for Reels.
Something not to be ignored by marketers.
2.    Omnichannel Marketing Will Take Centre Stage in 2023
Gone are the days when marketers relied on one channel for their outreach efforts.
Most marketers are shifting from the single channel approach to multi-channel or omnichannel marketing for a more personalised experience on all platforms.
The key channels are:
Social Selling
Social media platforms with interactive direct messaging (DMs) functionality, will be central to marketing trends in 2023.
The ability to connect with prospects, develop a connection, and engage with audiences inside the platform is key, and why social media DMs are currently generating the third highest revenue.
The use of DMs for customer service has the 3rd highest ROI of any marketing trend. 15% of marketers committed to using DMs for the first time in 2023, this trend is expected to increase even further.
In fact, social media is set to be positioned as a customer service tool. The use of chat bots to provider 24-hour customer service is becoming the norm for many online businesses. Instant messaging is also on the increase with consumers.
2023 Website Trends
Although websites are a familiar marketing tool, the limits on what an effective website can do are yet to be realised.
2023 promises to stretch the limits of websites in terms of ROI. Most marketers are planning to spend the most money on their websites.
If combined with a well-executed SEO strategy and excellent graphics, 88% of websites will generate or maintain marketers' investments in 2023.
Email Marketing Trends in 2023
Email marketing is set to see a drastic change by 2023.
Some of the newer email tactics that marketers will favour include interactivity – engaging with audiences, storytelling, and personalised messaging. Next year will also see changes in how marketers track open email rates due to increased data and privacy rules.
Click here to take our Marketing Check Up to see if you're on track with your omnichannel strategy.
3.    User Experiences Contribute to More Conversions
One of the things that users value today is personalised experiences. It is the fifth-highest ROI trend, with 30% of brands utilising personalisation tactics that reflect their values to attract and keep customers.
Come 2023, 89% of marketers who are already leveraging personalisation strategies plan to maintain or increase their investments. This means that this trend is here to stay for a while. However, user experience is evolving, so tactics used in 2022 will also see a change.
The standard songs sung by automated machines, such as "please wait, we will get back to you shortly," won't work. Consumers want more personalised experiences from the minute they show interest in a business to the last point of the sales funnel.
To that end, nurturing leads will be crucial to making more conversions.
Businesses need the right tools, such as CRM, to create streamlined nurturing processes during the sales funnel. The trend towards engaging workflows and multi-channel approaches will help to nurture more qualified leads into buyers.
4.    Data Will Drive Decision-Making in 2023
Data is and will always be the difference between winners and losers in marketing. High-flying marketers capture data using various technologies to make informed, data-driven choices rather than operating on gut feeling alone.
In 2023, the wave of using technology to obtain market insights will go a step further due to the uncertainty created by the pandemic. More and more marketers will use data to inform marketing strategies and reach a broad audience.
The data obtained will help marketers know the most effective marketing strategies, prove the value of their marketing efforts, and boost their ROI.
Some of the tools that marketers will leverage to gain crucial insights include:
Artificial Intelligence: Al will have the most significant impact on the way businesses market. It will allow marketers to analyse and draw data insights and make the best decisions for their efforts.
Cloud and Data-as-a-Service: Pay-as-you-go and recurring billing models offered by third-party cloud computing companies will provide crucial data insights on the market.
Real-Time Data: Access to real-time data through sophisticated collection and analytical tools will provide data on internal and external factors that limit the bottom line.
Government Data and Regulations: As governments introduce more policies to protect consumers (e.g., data privacy rules), insights from data governance will be vital to sales growth.
Click here to take our Marketing Check Up to identify where you may be falling short in tracking your lead generation and conversion.
5.    Influencer Marketing Poised to Grow Even Further
Influencer marketing has gained a lot of traction within the last year, so much so that the narrative of it being ineffective has been flushed down the toilet. Currently, influencer marketing has the second-highest ROI of all marketing trends.
Most of the growth in influencer marketing is due to the upcoming Generation Z audience. A significant number of Gen Zs value the opinions of influencers over those of their family or friends when making purchase decisions.
Going by recent statistics, 2023 promises to be an even bigger year for influencers. 89% of marketers who invest in influencer marketing plan to increase or maintain their influencer investment. Moreover, 17% of marketers say they will invest in influencer marketing next year, making it the second-highest investment of any trend.
And don't worry if you can't afford a celebrity, consider the use of micro-influencers, who are considered to be 'everyday' people to help audiences connect with your brand.
6.    The Importance of Graphic Design to Attract Customers
While the use of 'do it yourself' design tools have seen a significant uptake, good marketers know, that just because you can use the software, doesn't make you a designer. Added to the fact that sitting fiddling around in an online tool, might not be the best use of your time.
Investing in carefully branded content and visual content design will become more important than ever. Being noticed as a standout is becoming more difficult with the increased amplification of content on digital platforms, TV, streaming services, or audio platforms, getting your brand noticed consistently will be key to success.
We know that the brain processes visual information faster and more succinctly than written information, but only if it is presented the right way. Investing in strategically placed graphic design, by professionals is one sure way to build brand recognition and integrity.
5 Reasons Graphic Design Converts Prospects into Paying Customers
7.    Increasing Use of Infographics to Tell Your Story
Infographics are an incredibly powerful way to convey complex information fast. The visual appeal of something colourful and packed with valuable information that is easy to extract, increases it's share ability factor.
Infographics surround us daily. Everything from road signs, subway maps, beach signs, through to children's picture books. They are not something new, but the way in which we use them has changed.
Being able to grasp complex information in split seconds has become a must for smart marketers. Being able to present information that is inclusive for all, heightens our sense of social responsibility, which is another marketing consideration.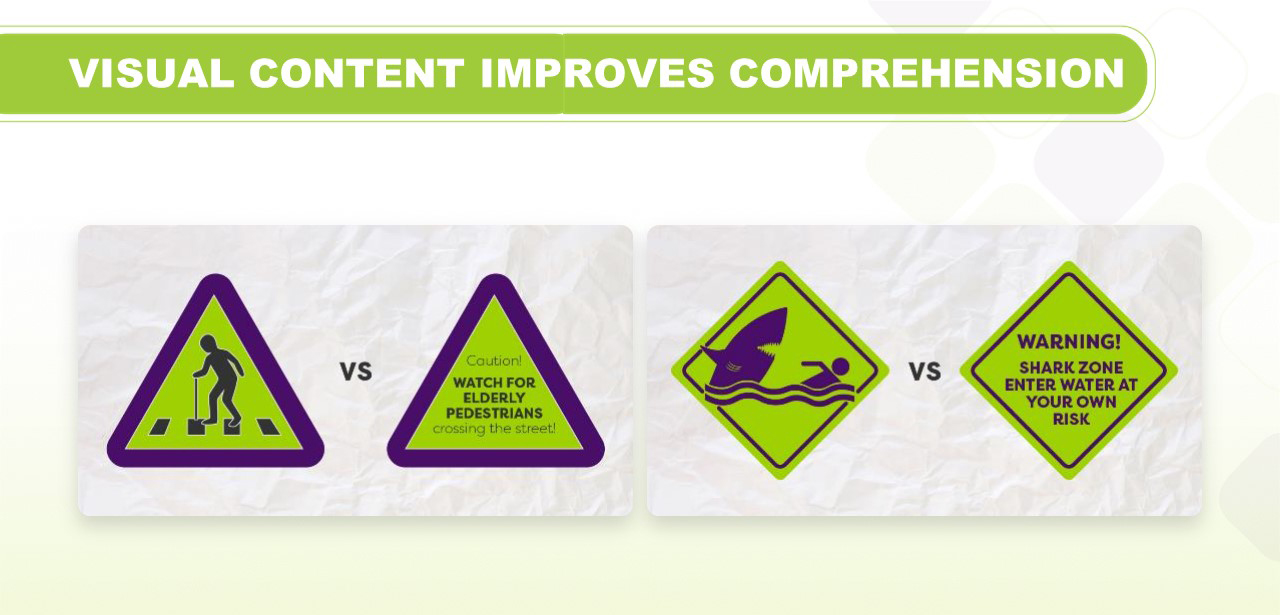 Marketing trends change from one year to the next. Only marketers who keep up with the current trends and changes can realise better ROI and growth.
These essential marketing trends for 2023 should provide you with insights on what is to come. So prepare early and put yourself in a position to take advantage of one or all of them.
If you'd like to see how your marketing efforts are doing now or generate more leads for your business, complete our short marketing check-up quiz here.
Don't wait until 2023, go after it now!
By Stacy Farrell
Content Box Marketing Check Up
Answer a few questions about your marketing to see how you're doing. You'll get instant access to a detailed Check Up Report along with suggestions for improvement and marketing tips via email.